Besides being a magician/mind reader I am also known as Boston comedy hypnotist.
I travel around a country performing my interactive comedy hypnosis show called " Cards Against Hypnosis" for many colleges and universities. There is a big demand for hypnotists among colleges nowadays. You can check out some of my performance videos here.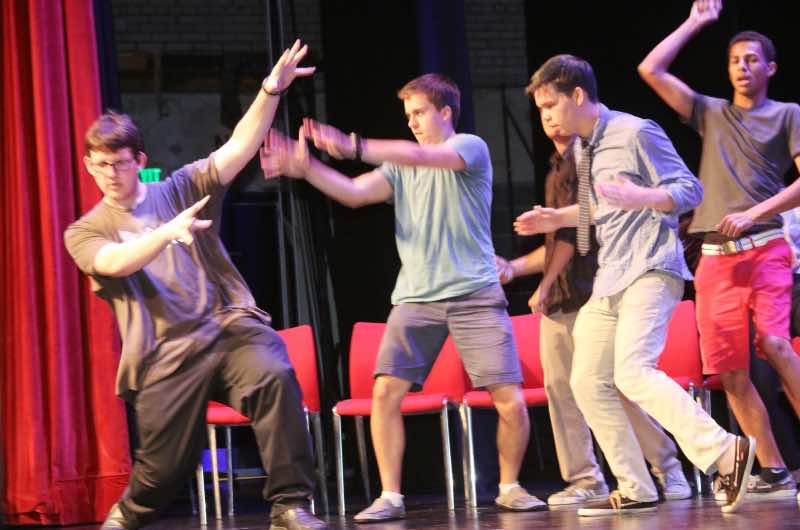 Speaking from my experience, I can highlight few reasons why hosting a Boston comedy hypnotist could be a great fit for your event.

Great way to have new students meet each other.
Hosting events is definitely one of the great way to help students meet each other and make new friends. There is nothing better than sharing laughs, experiences and emotions with each other to form a friendship. Some of hypnotized students become stars at the school and are recognized for many months by people who attended the event.

Students are the main part of the show.
The best part about being Boston comedy hypnotist and performing a hypnosis show is that students make great memories by participating in the show and becoming hypnotized stars. From the moment they experience the hypnotic induction until the time they wake up from hypnosis, the show is all about them.

The show can be performed anywhere.
I have performed this show on large theatre stages as well as smaller areas. As long as the place has power outlets, it could be done even outside. Things happen and sometimes plans change last minute for schools, where they need to switch the venue for a performance. I can work with school's needs to help make event less stressful.

Exciting and engaging performance.
One of the main reasons I love performing a hypnosis show as Boston comedy hypnotist is the fact of ow interactive it is. Besides the hypnotic induction, the rest of the show is mostly depending on students. " Cards Against Hypnosis" show allows them to vote and choose which bits they want to see hypnotized people do. The audience votes by raise of hands, and that gets everyone excited.

Memorable experience.
No matter whether you are the one who gets hypnotized on a stage, or if you are a spectator watching volunteers falling into hypnosis state, it's definitely one of a lifetime experience.If a student has never seen a hypnosis show, they have only a general idea of how the show might go. Yet when they get to experience it in person, it's a completely different thing. Attending a hypnosis show leaves a lot of great memories for years. I have met a few students years after the performance and they still remember the show!
I hope you find the tips helpful from a Boston comedy hypnotist ! If you like to see info on my other show – "Antonina & David the Mentalists" please check out our website here.